*** AT this time, Samantha will not be taking any current cake orders - Please contact for weddings/large event custom designs. ... Thank you greatly for your business and please contact Samantha for special teaching events, private group classes & parties!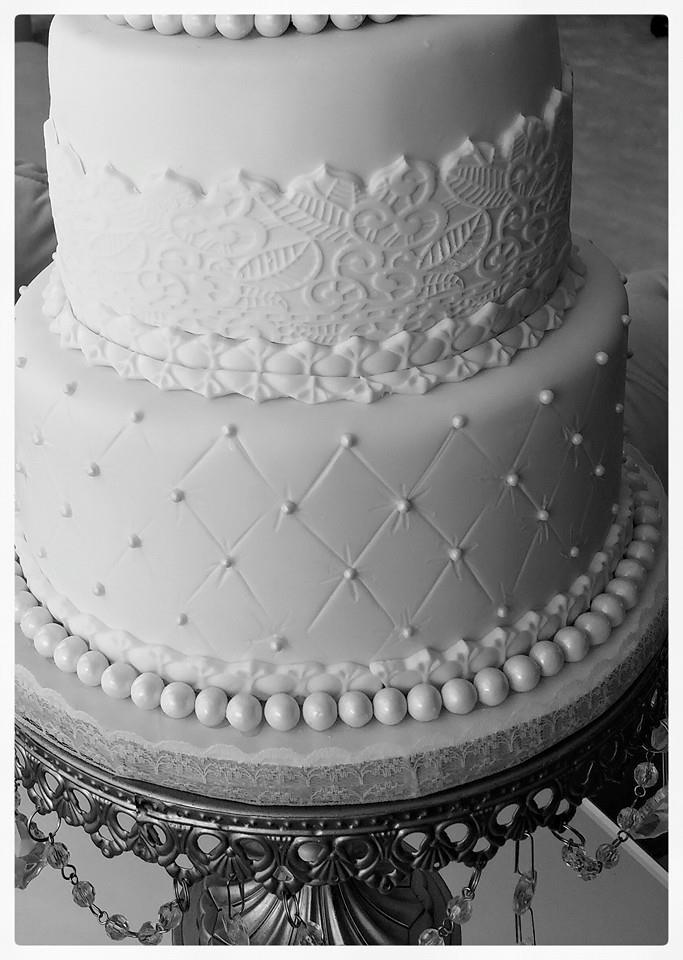 For "GRACE ORMONDE" Magazine
On Display at "Exquisite Bride" in Millburn, NJ
Cake Gallery 1 ( older cakes added by date ) ... Please See Gallery 2 page for NEW CAKES !! ...
Pricing varies upon size and level of detail...ALL CAKES MAY BE PRICED BY LEVEL OF DESIGN ...( Min order $250 )
General simple style fondant covered cake prices begin at $6 pp & up
Cakes with Gumpaste Figures, Checkerboard, Topsy Turvy or Damask patterns begin at $ 7 pp & up
3D Sculpted Cakes( Including Shoes/Hand Painted logo bags, etc ) - Priced by design & begin at $250 & up...
Couture Style Wedding Cakes Priced $7 pp & up ( Samantha can design or work from photos for inspirational ideas...)
Samantha will be happy to quote pricing of any cake seen on her site. Samantha will also be glad to modify designs if she can, to be within your cake budget. Samantha will also be happy to share any closer/detailed images of her cake photos seen on this site of her work :-)
Smaller size cakes ( Feeding less then 25 ) priced by design only. Min Cake order $500. Delivery charges may apply. ( Price based on miles from Springfield - Pick up only available on single tier cakes, small 2 tier, cookie favors & cupcakes -
Free delivery within Springfield, NJ area ) Delivery to NYC $175 Delivery to Hoboken $120
Additional travel fee for distance from Springfield, NJ - 07081 - based via mapquest directions ....
5-10 min = $20 additional
10-20 min = $30 additional
20-30 min = $55 additional
30-45 min = $65 additional
45-60 min = $75 plus.... additional
All cakes will be made using Sweet Samantha's own homemade fondant/ ganache . Cake flavor choices & fillings vary ( see separate page for ideas ) and can be done by request. Fresh Fruit Filling/ whipped cream not available for Fondant covered cakes. Figures may be made using gumpaste, fondant, cereal treats, modeling chocolate, and at times for human figures, use of non toxic ( but not edible ) sculpting clay.
For a consultation, please reach Sweet Samantha at (973) 445-1620 or email samilynn9@aol.com
All cakes ordered will require a $50 deposit upon approval of finalized design to place the order.( May use Paypal ) All cakes ordered must be paid in full balance in form of cash or money order at time of delivery... Any cancellations less than 72 hours from delivery date will be billed in FULL