PLEASE "LIKE" SWEET SAMANTHA'S FACEBOOK PAGE AND INSTAGRAM! "Sweetsamacakes" All New Cakes & Classes will be posted there!
GIFT CERTIFICATES! THE PERFECT GIFT! $200( Expire 1 year from date of purchase )
Give the gift of a private lesson to someone you love! 2 Hrs of learning for $200 - Custom theme per class ( Your choice baking/decorating)- Additional persons up to 6 guests may participate at $40pp more...ALL private lessons at this rate take place at Samantha's Springfield NJ home kitchen. See below pricing for group private classes & events at your location or see Party page for special events.
-----------------------------------------------------------------------------------------------------------------------------------------------------------------------------
FUN NIGHT OUT!!
Calling all Moms night out, co workers, couples, friends, families! Sweet Samantha will teach and entertain your next group gathering while you choose to either drink, eat and watch with tasting, OR be hands on learning how to bake & decorate!! Pricing is either $45 ( demo & tasting / some hands on ) or $50 ( hands on decorating and take home ) per person with an 8 guest price min. -- - Sam can suggest popular Ideas or let Samantha know a custom theme you might like to work on ! All classes will be 2 hours of fabulous baking or decorating! Hosted in your home, Sam will bring all ingredients, recipes, tools and boxes needed for your event. Proper oven space & microwave required for most classes. ( * Pricing is for towns surrounding Springfield within a 10 min drive. - All other locations additional travel fees will apply, see below ) Don't have a location to host? Contact your local MICHAELS craft store - they will offer you the party room at no additional charge to host your event in! Contact Samantha to Schedule a date!
Additional travel fee for distance from Springfield, NJ - 07081 - based via mapquest directions ....
5-10 min = $20 additional
10-20 min = $30 additional
20-30 min = $55 additional
30-45 min = $65 additional
-----------------------------------------------------------------------------------------------------------------------------------------------------
SWEET SAMANTHA CLASSES
All classes to take place in Springfield NJ. All 6 Week classes take place at the Springfield Community Center and are for ages 8-16 ( Kids ) - All Group classes take place at Samantha's Springfield NJ home kitchen location OR Springfield Chisholm Center 100 S. Springfield Ave, Springfield NJ 07081 and are for adults.
Contact Samantha to register - all classes to be paid in full upon sign up - samilynn9@aol.com (973) -445-1620
Samantha accepts Zelle and Venmo online or Checks made to Sweet Samantha
Classes with less than 4 guests will be canceled and refunds issued. If bad weather occurs, Samantha will as well reschedule or offer refunds.
SWEET SAMANTHA CLASSES 2019 - ADULTS
All Classes will take place in Springfield NJ – All supplies included! Contact Samantha to register samilynn9@aol.com
** CLASS MAY BE CANCELED OR RESCHEDULED DUE TO WEATHER CONDITIONS or PARTICIPANT COUNT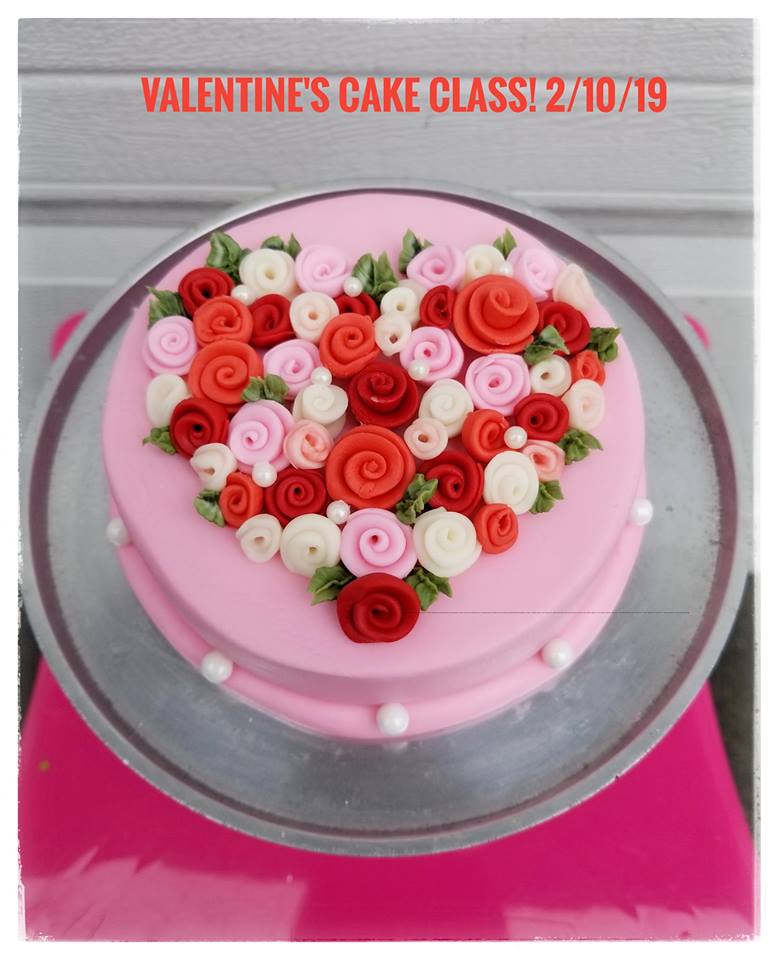 VALENTINE"S DAY CAKE CLASS - $105 pp. February 10, 2019 10am-12:30pm - Learn how to make ALL BUTTER BUTTERCREAM FONDANT ( Yum! ) Cover a 5" round cake, learn how to decorate with rolled roses, piped leaves and more!The class will also include making chocolate truffles for tasting!
INTRO TO FONDANT - $ 105 - February 24, 2019 - 10am-12:30
This intro to fondant class will teach you how to make fondant from scratch, how to smoothly buttercream a 5" round, single layer mini cake, then how to cover with fondant. Next we will learn how to create a 3D bow, 2 types of roses, rope trim, curls, how to work with silicone molds and more! You will go home with your finished cake in a bakery box and knowledge of how to make and work with fondant!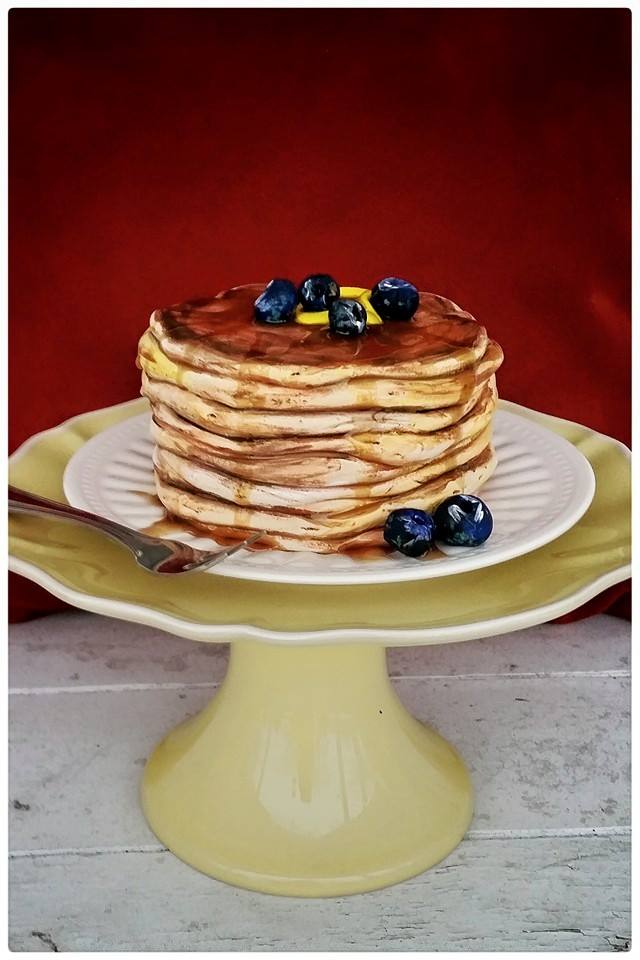 PANCAKE CAKE CLASS! - $115 pp - March 3, 2019 - 10am -12:30pm -
Learn to make a realistic stack of pancakes in this fun faux foods cake class! We will be making All Butter Buttercream Fondant, small batch modeling chocolate, learning skills that include painting/shading and texture as well as how to make a shiny glaze. Cakes will be 5" round, double layer.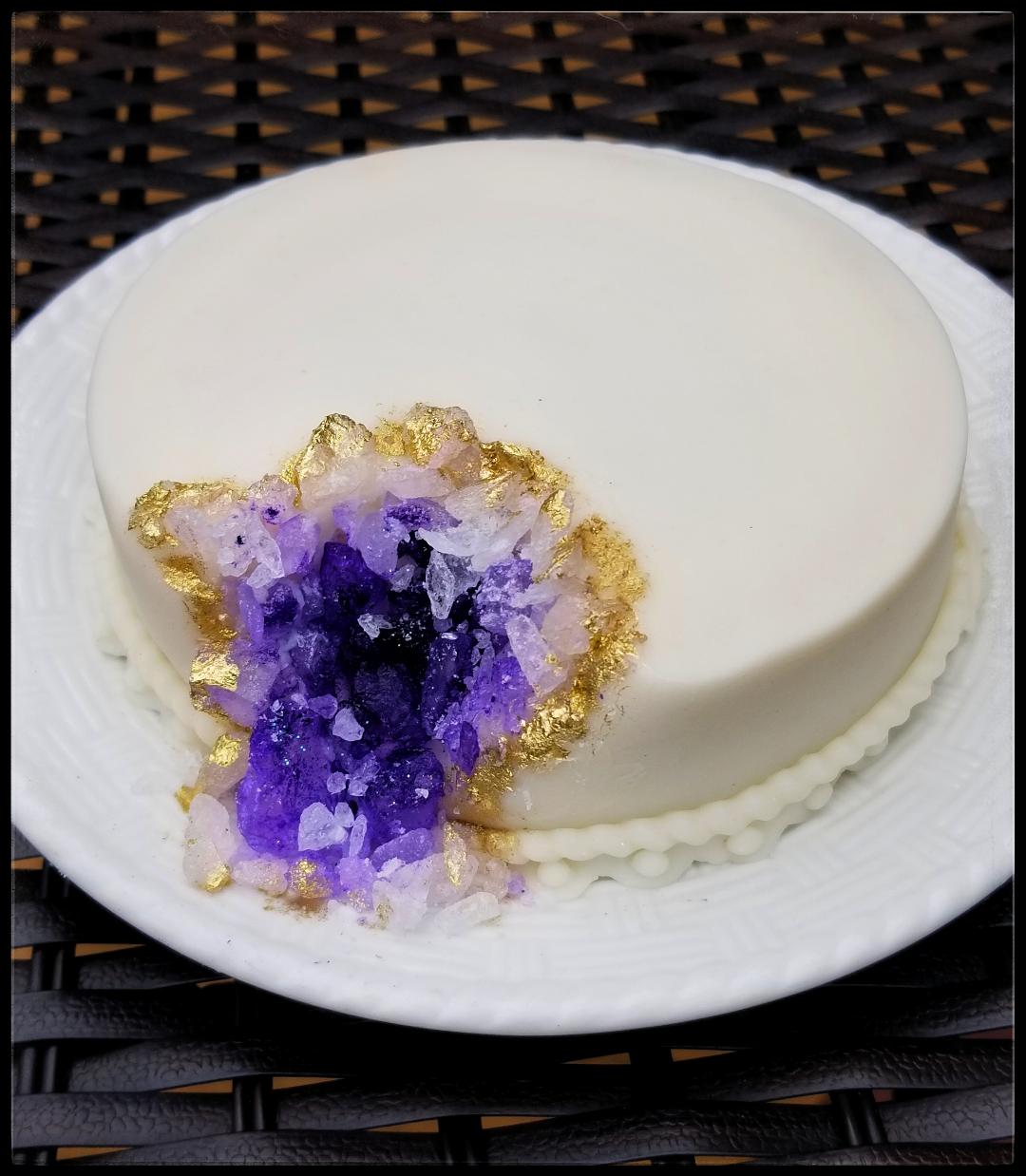 NEW CLASS!!! GEODE CAKE TECHNIQUE! March 10, 2019 10am-12:30pm - $115
This fantastic new class will feature covering a 5" single layer cake smoothly in fondant and then learning how to step by step create an awesome faux sugar Geode! We will be using luster dusts and gel coloring to achieve this realistic and fun look! If time allows we will make a mini geode stand up cupcake topper with also learning marbling technique on a cupcake!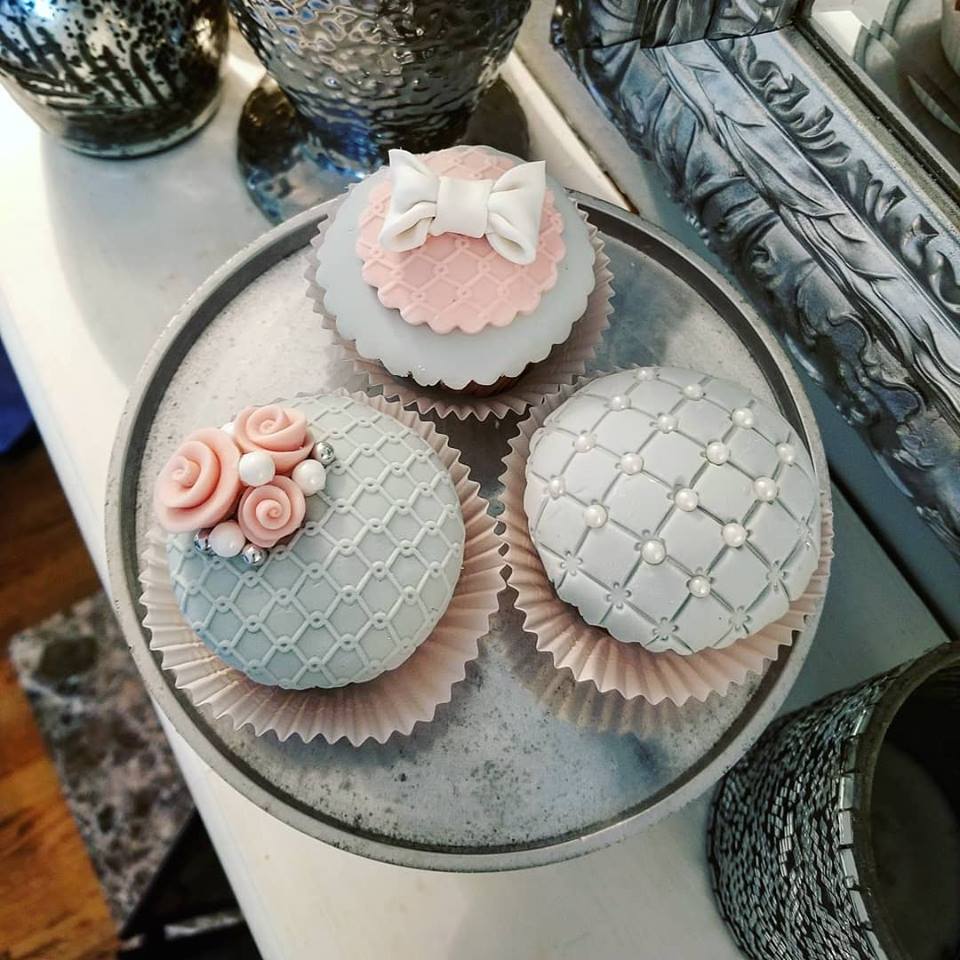 VINTAGE CUPCAKES - $115 – March 24, 2019 10am-12:30 – This class will teach you the art of elegant cupcakes, ( ½ dozen )including how to make rolled roses, chocolate cupcake domes, brush on lace, texture toppers and new Sweet Samantha's "Instant Sugar Lace" recipe … Not to be missed!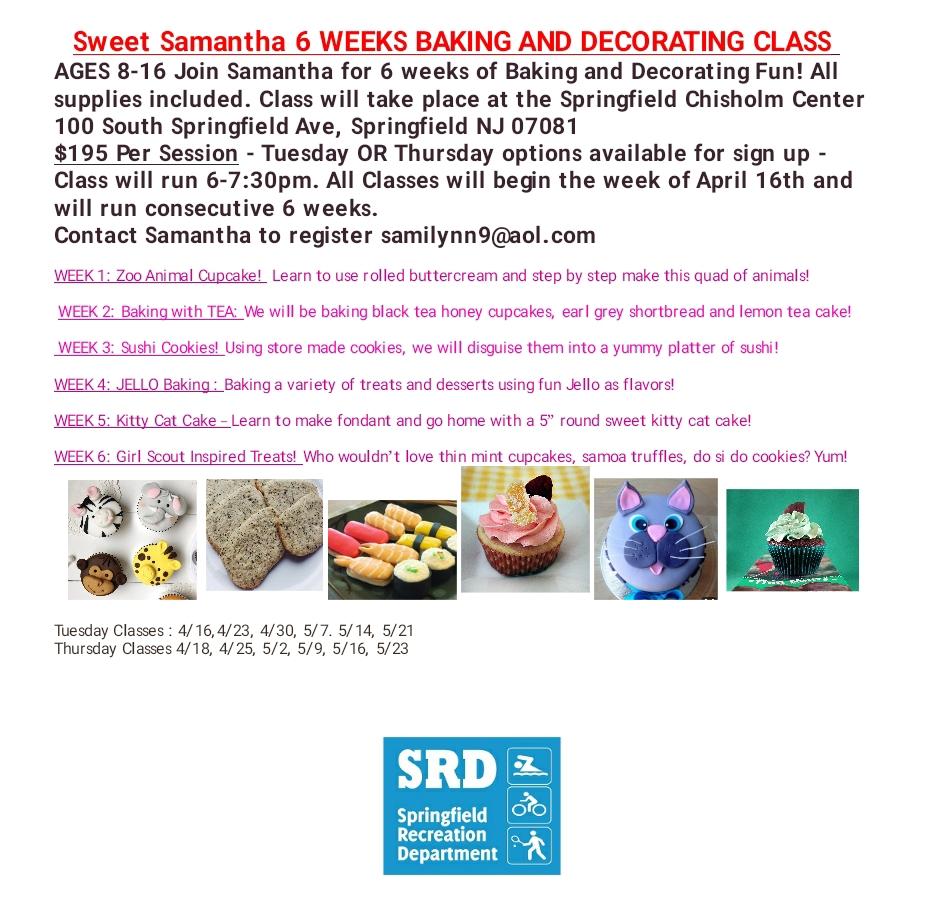 ONLINE PAYMENTS MAY BE MADE VIA ZELLE OR VENMO